Early Bird
Civic inspirations
Opportunities for MSU Denver students to affect their community – and the world.
January 22, 2019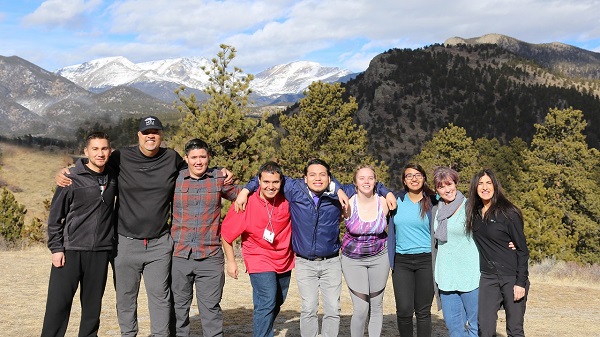 Student success often hinges on becoming connected and engaged in the classroom and beyond. Developing a sense of agency (the belief that one can act independently, be effective and have a positive impact) is an important part of becoming an active participant in a democratic arena — and even in arenas that are less than democratic.
How can Metropolitan State University of Denver faculty and staff support students who are seeking to have an impact? Two programs provide one answer, supporting students in the development of individual projects to affect their communities and address challenges such as education, environment and health care.
Former President Bill Clinton launched the Clinton Global Initiative University to engage the next generation of leaders on college campuses around the world.
Each year, CGIU brings students, university representatives, topic experts and celebrities together to discuss and develop innovative solutions to pressing global challenges. The meeting brings together more than 1,000 students to make a difference in CGIU's five focus areas: Education; Environment and Climate Change; Peace and Human Rights; Poverty Alleviation; and Public Health.
Throughout the year, and as a prerequisite of attending the CGIU meeting, students develop their own Commitments to Action: new, specific, measurable initiatives that address pressing challenges on campus, in local communities or around the world.
As a member of this network, MSU Denver will be nominating students for consideration and will support their expenses if selected by CGIU. Applications are due to the Civic Engagement Program office by March 22. More information can be found here or by contacting Tim Meeks.
The Puksta Foundation provides funding, mentorship and experiential community engagement for students who exhibit a strong commitment to service and civic responsibility. Scholars participate in a rigorous and rewarding multiyear program designed to equip students with the knowledge, skills and experiences necessary to become catalysts for lasting positive change in the community.
Each scholar identifies, with assistance from a mentor, a multiyear project that addresses a civic issue within the community. The scholar will gain leadership skills through project planning, project execution and networking with community leaders.
Puksta scholars receive a $3,500 stipend per academic year. Students can apply through AcademicWorks by March 11. More information can be found here or by contacting Tim Meeks.
The role of faculty and staff in connecting students to these opportunities is critical. Too often, students either never hear about programs such as these or think their work and ideas are not good enough to qualify. This is particularly true of our MSU Denver students who may have struggled in the past or who are unaware of the important role they can play in creating change. The words of a faculty or staff member encouraging a student to apply and offering guidance can make a world of difference, nudging a student toward making a difference in the world.
Edit this page