Early Bird
Student assistance during partial federal shutdown
MSU Denver extends support to affected Roadrunners.
January 10, 2019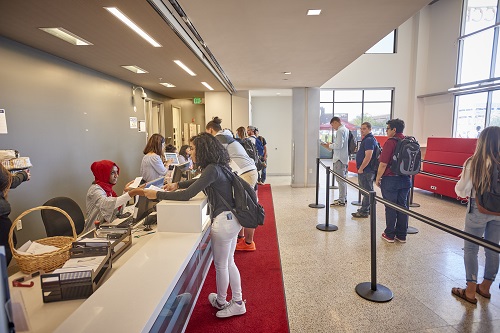 We know that many members of our community are affected by the partial shutdown of the federal government. I assure you that Metropolitan State University of Denver is tracking closely any impacts to the services and resources we provide to our community that are connected to federal agencies. As a result, we are adapting to our students' needs during this stressful time.
Please note the following:
Any students experiencing barriers to enrolling in spring classes because of an inability to pay tuition should work with the bursar's office. Students should be ready to provide any documentation or a personal written statement about how the partial federal shutdown has affected them. They may contact the bursar in person at JSSB 150, 303-615-0070 or bursar@msudenver.edu.
MSU Denver will waive service charges for the spring semester if students are facing financial problems because of the shutdown. These fees are assessed when a student does not pay their account balance on time. As a reminder, the payment deadline is next Friday.
If a student has been selected for verification for the FAFSA (Free Application for Federal Student Aid) or is having issues producing the required documents to submit a FAFSA, they are encouraged to work with the Office of Financial Aid. Students may contact Financial Aid in person at JSSB 130, 303-556-8593 or finaid@msudenver.edu.
In the coming days, we will continue to update our community via the Early Bird, Runner and social-media channels. We look forward to welcoming all Roadrunners back for the spring semester.
Edit this page