November
Add your voice to the affordable-housing conversation
MSU Denver's task force wants feedback from faculty, staff and students.
November 8, 2018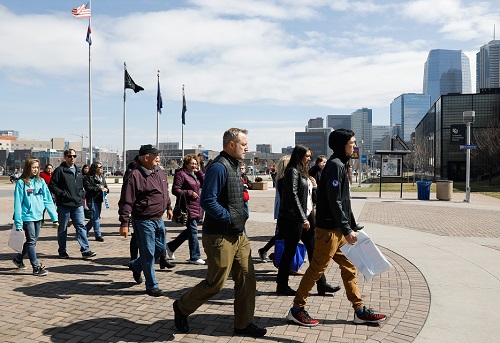 Since 2010, the average rent for an apartment in metro Denver has increased by more than 48 percent, and in February the average price of a single-family home surpassed $500,000. Soaring housing prices can be an obstacle to recruiting and retaining students, faculty and staff, prompting the formation of Metropolitan State University of Denver's Affordable Housing Task Force.
Task-force members are looking at the housing needs of students, faculty and staff with regard to affordability, accessibility and attainability. They also are examining potential affordable-housing partnerships and development opportunities as well as other ways MSU Denver can support Roadrunners in securing housing.
Employees with housing-related ideas to share are invited to attend one of two focus groups Nov. 15. The one-hour focus groups will be facilitated by market-research firm Scion Group, and coffee and refreshments will be provided. Participants are asked to register in advance.
Faculty and staff participation is greatly appreciated as it will yield beneficial insights regarding how MSU Denver can better support the needs of its community.
For questions and information, contact the Office of Facilities Planning.
Edit this page