November
Associate to the president for diversity accepts position with University of Texas at San Antonio
Myron Anderson has been named vice president for inclusive excellence at UTSA after 14 years with MSU Denver.
November 13, 2018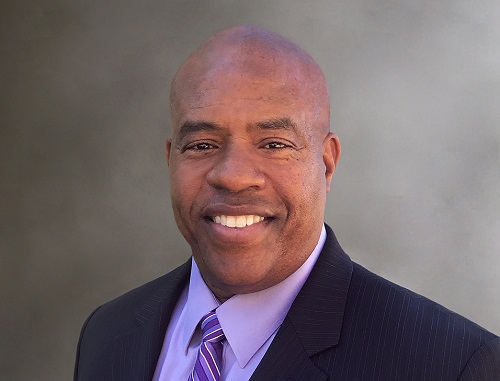 Associate to the President for Diversity Myron Anderson, Ph.D., has accepted the position of founding vice president for inclusive excellence at the University of Texas at San Antonio. In his new role, Anderson will guide university strategy and policymaking to improve UTSA's campus climate for underrepresented groups. He will officially join the UTSA leadership team Jan. 1.
"Myron Anderson's leadership and contributions to Metropolitan State University of Denver have been invaluable," said President Janine Davidson, Ph.D. "His passion for inclusive leadership has helped make the University a stronger, more diverse and more collaborative community of learners and educators, and he will certainly be missed."
Anderson joined MSU Denver in 2004, guiding the development of innovative recruitment and retention programs while also conducting research in instructional technology, distance education, diversity and microaggressions in higher education. In his work with the Office of Diversity and Inclusion, Anderson led the implementation of the Inclusive Excellence framework – focused on campus climate, recruitment and retention, diversity development and initiatives, and civic engagement.
Anderson also implemented MSU Denver's Universitywide Campus Climate Survey, data from which resulted in the development of 25 University policy and process changes designed to promote a welcoming and inclusive environment. These changes also contributed to a 35 percent increase in the retention of faculty of color. Under his leadership, MSU Denver has been a five-time recipient of the Higher Education Excellence in Diversity award and a three-time recipient of the Diversity Champion award, which recognizes the top 15 colleges and universities in the nation that exemplify an unyielding commitment to diversity and inclusion.
"MSU Denver is a special place, and what makes it special is the human capital that we see and work with every day in the shape of our students, faculty, staff and community members," Anderson said. "That is the Roadrunner difference."
As UTSA vice president for inclusive excellence, Anderson will provide leadership in the development, coordination and implementation of initiatives that contribute toward establishing an effective and collaborative policy and practice of diversity, equity and inclusion.
Edit this page