November
Honoring the life of Fred Hess, Ph.D.
The MSU Denver community mourns the loss of a beloved professor.
November 1, 2018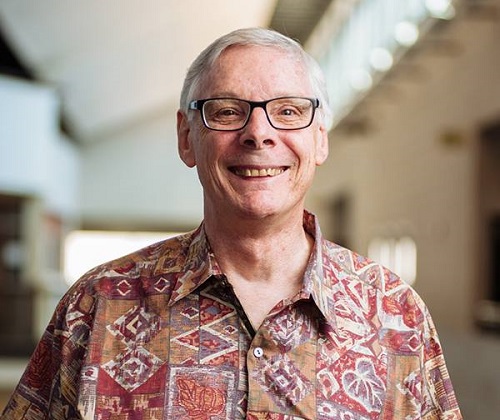 Fred Hess, Ph.D., associate professor of theory and composition in the Department of Music, died peacefully Saturday among family and friends. Hess dedicated 20 years to Metropolitan State University of Denver and spent many more years as a vital member of the broader musical community.
MSU Denver friends and colleagues are invited to attend a memorial service and celebration of life for Hess on Saturday at 3 p.m. at St. John's Lutheran Church, 700 S. Franklin St. in Denver.
Department of Music faculty and staff have established a memorial post on Facebook for Hess, where those who knew him are encouraged to share their reflections.
Born in Pennsylvania, Hess grew up in New Jersey and attended Trenton State College before moving to Colorado in 1981. He earned a doctorate in music composition from the University of Colorado at Boulder in 1991 and founded the Boulder Creative Music Ensemble in 1982. Hess was also the founding director of Denver's Creative Music Works Orchestra and was a member of drummer Ginger Baker's Denver Jazz Quintet as well as ensembles led by trumpeter and MSU Denver colleague Ron Miles. Most recently, he led the Fred Hess Quartet and performed with the Fred Hess/Marc Sabatella Duo.
Hess is remembered as a brilliant composer, an impactful teacher and a creative performer, respected and admired by students, University colleagues and fellow musicians. He twice received the Colorado Council on the Arts Composition Fellowship and captured first place in the inaugural Hennessey Jazz Search in Denver. In 2000, he received the Julius Hemphill Award for Jazz Composition awarded by the Jazz Composers Alliance.
Edit this page