November
How can MSU Denver improve the employee experience?
Faculty and staff are invited to take an anonymous survey on benefits, compensation, professional development and more.
November 1, 2018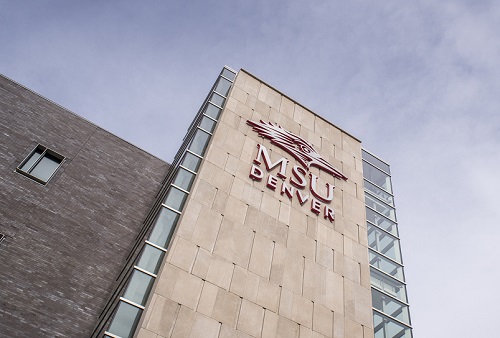 Faculty and staff are a big part of what makes Metropolitan State University of Denver better each and every day. In turn, University leadership wants to make sure your experience at MSU Denver keeps getting better too.
Like many institutions, MSU Denver has limited funds and resources. But with those funds and resources, University leadership invests a lot in employee benefits, compensation, professional development and creating a positive and healthy work environment. So it's time now to find out if these investments are really working for faculty and staff or if employees have something different in mind.
Last week, faculty and staff received an email from MSU Denver's consulting partner, IMA Financial Group, with a link to an employee-feedback survey. It's important for faculty and staff to complete this survey so University leadership can better understand what's working, what isn't and what employees would like to see improved. The goal is to create informed change that truly serves employees' workplace needs.
Employees can complete the survey via computer or smartphone. All responses are anonymous, and MSU Denver will not be able to trace individual responses. MSU Denver leadership will have access only to combined, aggregate data.
If you have questions or would like more information, please contact Leone Dick, chief of staff to the vice president for administration. Thank you in advance for your help in making MSU Denver the very best.
Edit this page