October
Faculty, do you have two hours?
Academic Advising and CTLD are offering a crash course in student-success software.
October 4, 2018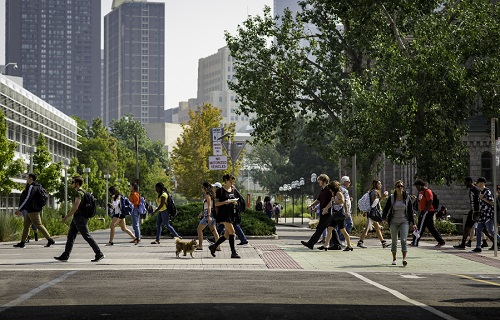 Interested in learning more about the Student Success Collaborative? The Center for Teaching, Learning and Design, together with Academic Advising, is co-sponsoring two SSC campus software workshops.
During these workshops, members of the Advising Systems team will teach participants how to use the platform to view student information, issue student alerts, conduct targeted outreach, document advising interactions and export information to Digital Measures as a means of showcasing advising efforts.
The workshops are designed for full-time faculty members and showcase how the technology can help faculty increase the efficiency and effectiveness of their advising responsibilities. As the training is hands-on, allowing participants to work directly with the SSC software, faculty are encouraged to bring their laptops.
Participants can register easily online. For questions, issues or trainings, please contact Advising Coordinator for Training and Development Brandy Swanson.
Student Success Collaborative Software Workshops

Friday, Oct. 12, 1-3 p.m., CN 103

Thursday, Oct. 18, 9-11 a.m., CN 103
Edit this page