October
Do you have a story to tell?
Storytelling lab allows Roadrunners and community members to write their page of the Denver epic.
October 3, 2018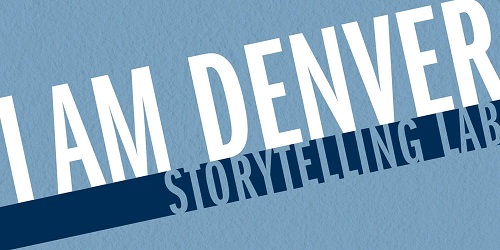 Metropolitan State University of Denver's history is full of great stories. In 1965, a tavern on Colfax Avenue was designated as the University's first unofficial student union; we recognized education pioneer Rachel B. Noel with an eponymous distinguished professorship in 1981; our world indoor airport helped students take flight in 1995; and over the past decade, MSU Denver has welcomed a more diverse student body than any other institution in the state.
These MSU Denver stories are big and small, personal and public, and if you have one of your own, here is the place to share it.
MSU Denver is proud to co-sponsor the I Am Denver Storytelling Lab, which aims to tell the Denver story through the experiences of its citizens. Stories about your Denver and/or MSU Denver experience can be funny, profound and everything in between. Whatever it is, the I Am Denver project wants to help you capture it.
Faculty, staff, students, alumni and community members are welcome to attend a free half-day storytelling lab with inspiring activities and the chance to write and record your story. Space is limited, so participants are encouraged to RSVP.
I Am Denver Storytelling Session

Sunday, Oct. 7

10 a.m.-2 p.m.

Doors open at 9:30 a.m.

Robert and Judi Newman Center for Theatre Education

1101 13th St.
Edit this page