October
MSU Denver Athletics to conduct NCAA Division I feasibility study
The department is doing due diligence following conference overture, and faculty and staff are invited to share feedback.
October 29, 2018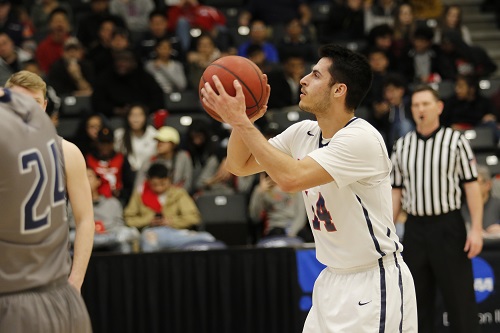 Metropolitan State University of Denver has been approached about elevating its athletics program to NCAA Division I, and the athletics department is set to begin a feasibility study to assess its options.
"We are a proud member of NCAA Division II; however, it is always in the best interest of an institution to do its due diligence when an overture such as this one comes," said Anthony Grant, Ph.D., MSU Denver's director of athletics. "While conducting the feasibility study, we will also be assessing the resources required to be successful at the Division II level."
To move to Division I, institutions must have an invitation from a Division I conference. The Western Athletic Conference has contacted MSU Denver and several other schools and requested that they look into possibly joining the conference. Grant shared that information during a Board of Trustees meeting Sept. 14.
The feasibility study by Collegiate Consultants begins on campus Monday.
There is a student open forum on campus Tuesday at noon at the Jordan Student Success Building, Room 440A. A faculty open forum, also in Room 440A, is scheduled for Tuesday at 4 p.m. Other closed focus groups will be conducted with donors, fans, community members and staff.
The results of the study are expected before year-end.
The Western Athletic Conference includes New Mexico State, California Baptist, Cal State Bakersfield, Chicago State, Grand Canyon, Missouri-Kansas City, Seattle, Texas-Rio Grande Valley and Utah Valley.
Any questions regarding MSU Denver's study can be directed to John Kietzmann, MSU Denver's associate director of athletics for marketing, promotions and external relations, at jkietzma@msudenver.edu or 303-615-0538.
Edit this page