October
Time is running out to sign up
Prepare for flu season and get a comprehensive health screening at annual employee-wellness fair.
October 18, 2018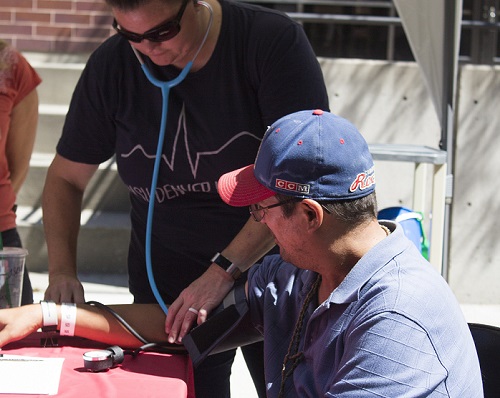 Metropolitan State University of Denver is offering free comprehensive health screenings and flu shots for full-time, benefit-eligible employees at the annual health fair Nov. 1 in the Tivoli Turnhalle from 7 a.m. to 11 a.m.
The comprehensive health screenings will be conducted by Preventive Health Now LLC and include a chemistry panel, thyroid and Complete Blood Count screening, blood-pressure test, Body Mass Index calculation and oxygen-level testing. Visit this link to RSVP for your health screening and/or to RSVP for a flu shot.
Fitness tests, bone-density screening and lung-function tests will also be available on a first-come, first-served basis. Employee benefits and retirement vendors will be on hand throughout the event as well as representatives from professional development, campus recreation and other campus organizations.
As privacy is important, the University will not see any individual results. Anthem BCBS may have access to results for wellness reporting and analysis only.
Check your inbox or contact Tiffany Bathrick, benefits coordinator, for more information.
Edit this page