October
New security features may affect you
Microsoft Outlook changes are coming Oct. 26.
October 17, 2018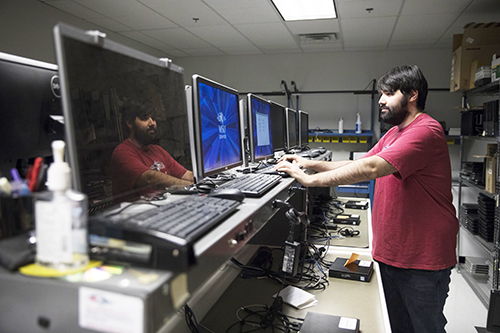 A behind-the-scenes change in Office 365 will allow IT Services to implement new security features for the campus. The Oct. 26 change to Metropolitan State University of Denver's email environment will improve single sign-on experiences for users as well as open the door for new features such as multifactor authentication and anti-phishing tools.
This change will not affect users of Office 2016 software, nor will it affect web browsers accessing email through email.msudenver.edu. Faculty, staff and students using Office 2013 or earlier versions will need to update their software to a more recent version before Oct. 26 to maintain access to email through Microsoft Outlook. Web browser access will continue to be supported.
Campus computers that are managed by IT Services will be automatically upgraded if necessary. Unmanaged or personal devices will require updates available from Microsoft. See "How to download Office 365 applications" on the ITS website for updates to your personal or unmanaged device(s).
Mobile devices such as smartphones and tablets will likely not be affected as long as software updates are applied. Outlook can be installed on mobile devices as well.
Please contact the ITS Helpdesk at 303-352-7548 or support.msudenver.edu if you have any questions or concerns.
Edit this page