September
Encourage students to submit 1 Book/1 Project/2 Transform essays
Essays are due by Sept. 30, and the top three winners will receive a $250 scholarship.
September 25, 2018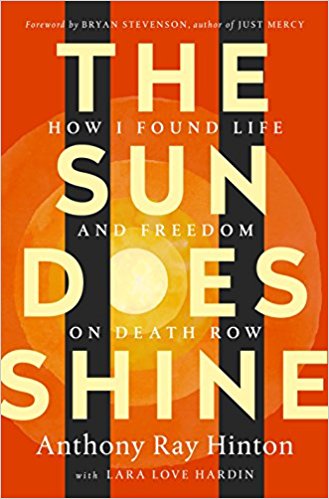 Author Anthony Ray Hinton spent 30 years in prison for a crime he did not commit. While there are few who can relate to this experience, everyone can be inspired by Hinton's capacity for compassion, forgiveness and optimism.
Hinton's book on his experience of unjust incarceration, "The Sun Does Shine," is this year's 1 Book/1 Project/2 Transform selection. The book is also the focus of a student essay contest that asks Roadrunners to describe their own experiences with or observations of discrimination. The essay asks students to explore how their experiences share commonality with Hinton's and how they can personally contribute to changing the societal narrative of discrimination.
The contest closes Sunday at 5 p.m., and the three essay-contest winners will be notified by email. They will also be recognized during the 1Book/1 Project/2Transform Panel Event on Oct. 10. And they each will receive a $250 scholarship for the spring 2019 semester.
If you have any questions about 1 Book/1 Project/2 Transform or about the essay contest, please contact Brogan, Roadways outreach coordinator, for more information.
All essay-contest participants are highly encouraged to attend the 1 Book/1Project/2 Transform Speaker Event on Oct. 17 from 11 a.m. to 12:30 p.m. to hear Hinton discuss his memoir. Seating will be available on a first-come, first-served basis.
Edit this page