September
Kudos
Affirming anecdotes, community contributions and a slew of accolades put the Roadrunner impact in perspective.
September 24, 2018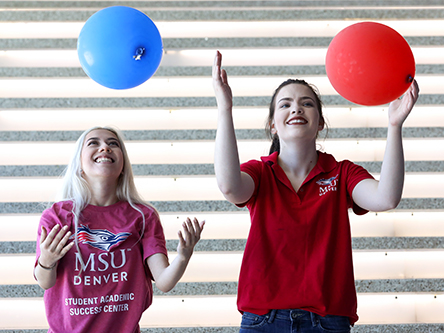 In addition to Faculty Citings, the Early Bird shines a spotlight each month on the accomplishments of Metropolitan State University of Denver faculty and staff. Whether recognizing awards, honor-society inductions, grant submissions or personal and professional accomplishments that embody the MSU Denver mission, we want to celebrate those adding to the vibrancy of our campus community.
Congratulations to the MSU Denver Theatre Department and the One World One Water Center, winners of the 2018 American Public Works Association Award for Public Outreach in the large-community category.
Together with Aurora Water, City of Boulder Utilities and Denver Water, the MSU Denver departments created WaterWise Theatre, a fun and informational 20-minute ensemble performance about protecting and conserving Colorado's water. Performances were held at multiple venues, bringing the water-conservation message to thousands of middle-school students in metro Denver.
All partners in the collaboration will be honored at an awards ceremony and luncheon Oct. 29 at 11:30 a.m. at the Arvada Center. Visit the event website to register and applaud this award-winning partnership.
Kudos don't always come in the form of public accolades, but sometimes they come in simple, reaffirming exchanges.
Chemistry Laboratory Coordinator Kristy Peck received a powerful compliment from an Environmental Protection Agency lab manager while providing a reference for a recent MSU Denver graduate. The EPA official noted that of all the candidates interviewed for the bench chemist position, recent alum Phillip Gudgel was the only person fresh out of a degree program with hands-on instrumentation experience.
"He said our department was doing a wonderful thing by giving our students more than just a quick view of instrumentation," Peck said. "I think that not only credits our research program and teaching-assistant program but also our strong curriculum."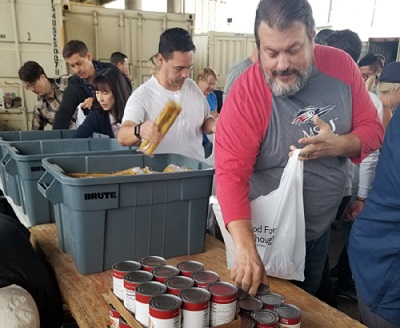 Roadrunners faculty and staff also make a difference off campus.
Several staff members proudly wore their Roadrunner red recently while volunteering with Food for Thought. The Denver organization strives to eliminate weekend hunger for children by providing PowerSacks packed with nutritious food each Friday, and there is a packing station just off campus at 1600 W. Colfax.
Roadrunners really are globerunners!
Associate Professor of Drawing Sandy Lane and Rachael Delaney, professor and art-education coordinator, are included in an exhibition titled "Liminal Space" at the DMZ Museum in South Korea through Dec. 22. The two are members of the Artnauts, an artist collective that uses the visual arts as a tool for addressing global issues while connecting with artists from around the world.
Lane's piece, "Between You and Me," was also featured in several news outlets including 9News and the Korean Times, while Delaney's "Temporal Systems" was featured on Channel 4 and Colorado Public Radio.
MSU Denver faculty also inspired young scientists at the Wings Over the Rockies STEAM for All Festival on Sept. 15.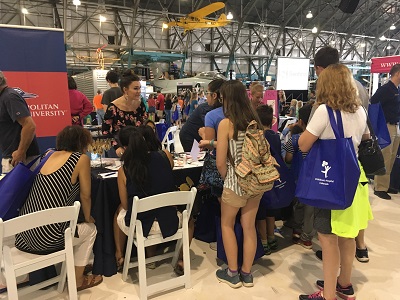 Cheers to the University's Biology; Chemistry; College of Letters, Arts and Science; Music; Mathematics; Industrial Design; and Journalism and Technical Communication teams for devoting a Saturday to sharing their professional passions. MSU Denver faculty, staff, students, and alumna offered young visitors a variety of hands-on STEAM activities, including isolating strawberry DNA and converting speech patterns into musical compositions — and reportedly offered some of the event's most popular projects.
Lorenzo Trujillo, affiliate music professor at MSU Denver, was a recipient of the NEWSED Community Development Corp.'s Civil Rights Award on Sept. 20. The awards honor those who strive to create social justice through their line of work and advocacy.
Finally, Renee Fajardo, Ph.D., professor in the Chicano/a Studies Department, was one of four Latino leaders honored by the Denver Public Library on Sept. 22 as part of National Hispanic Heritage Month. Fajardo was inducted into the César Chávez Leadership Hall of Fame at the Rodolfo "Corky" Gonzales Branch Library in honor of her deep and lasting impact on Denver's Latino community.
Edit this page