September
5 events you won't want to miss
Check out open houses, compelling lectures and a ski-centric social hour.
September 24, 2018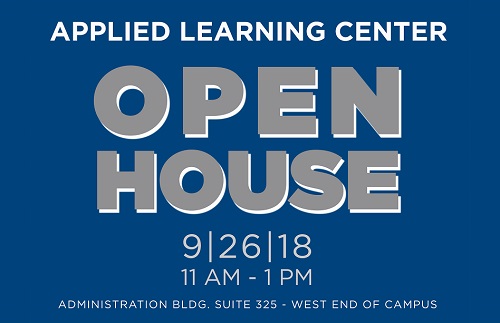 If your calendar is looking a little bare over the next couple weeks, there are plenty Roadrunner events happening on and off campus to keep you active and informed. Here are a few you shouldn't miss.
1. CESA Community Welcome
Faculty, students and staff are invited to the Center for Equity and Student Achievement Community Welcome Sept. 25 from 10 a.m. to 1 p.m. in the Jordan Student Success Building, Room 237. Enjoy a friendly chat and a sweet treat while learning more about CESA's services, resources and mission to support students and promote equity and inclusion. CESA staff have even created an Equity Toolbox to give Community Welcome visitors a set of skills, ideas and resources to increase equity on the Metropolitan State University of Denver campus and in their own lives. Visit the CESA website or contact Amber Mozet for more information.
2. Applied Learning Center Open House
The Applied Learning Center is hosting an Open House on Wednesday, Sept. 26, from 11 a.m. to 1 p.m. in the Administration Building, Suite 325. All faculty, staff and students are encouraged to stop by to learn about the center's programs — including internships, service-learning and civic-engagement opportunities, and undergraduate research — while enjoying a bite to eat.
3. Exploring Economic Freedom Lecture Series
The College of Business will host Bryan Caplan, Ph.D., professor of economics at George Mason University, as part of its Exploring Economic Freedom Lecture Series. Caplan's provocative presentation is titled "The Case Against Education: Why the Education System Is a Waste of Time and Money." The event will be held Thursday, Sept. 27, at 11 a.m. in the Tivoli.
4. Alumni Social at Meier Skis
The next stop on the 25-Mile Alumni Engagement Campaign is Friday, Sept. 28, at Meier Skis of Denver. Co-hosted by MSU Denver alumna Steph Rayman '09, Tivoli Brewing Co. Taphouse general manager, the event will feature free food, free drinks, free Roadrunner gear, a special presentation on campus initiatives and information from the MSU Denver Champions legislative advocacy program. Register and find more information on the alumni events website.
5. Denver Sister Cities International Annual Gandhi Lecture
MSU Denver is a proud partner of Denver Sister Cities International and invites all faculty, staff and students to the "Migrants and Refugees: Protection and Resettlement Issues" lecture, this year's Gandhi Lecture, on Oct. 7. The free event runs from 4 p.m. to 6 p.m. and will feature a lecture by Professor Ved Prakash Nanda of the University of Denver as well as a reception and exhibit hosted by the Denver-Chennai Committee. Visit the event website for more details.
Edit this page