September
Council on Undergraduate Research offers free resources
Agencies and foundations enhance opportunities and benefits to faculty and students.
September 24, 2018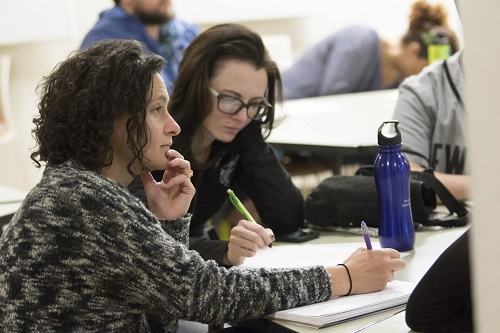 Faculty members and undergraduate students are encouraged to join the Council on Undergraduate Research, which supports and promotes high-quality undergraduate student-faculty collaborative research and scholarship.
CUR provides undergraduate research opportunities for faculty and students, believing that faculty are most effective when they remain active in research that involves undergraduates and that research opportunities can offer students academic success and professional advancement. CUR works with agencies and foundations to enhance research opportunities for faculty and students and provides support for faculty, administrator and student development.
Metropolitan State University of Denver's Office of the Provost sponsors an "Enhanced Institutional Membership" to CUR that allows any faculty member, student or staff member to join CUR for free. Faculty are encouraged to sign up and use the organization's resources — including grant opportunities, proposal-writing workshops, publication opportunities, etc. — while students can take advantage of the CUR graduate-school registry, undergraduate-research journals, research opportunities and more.
Visit the MSU Denver Applied Learning Center website to learn more about signing up and to find more information.
Edit this page