September
This is only a text
Tests of the new mobile Presidential Alert begin today, and here's how you can stay connected on the Auraria Campus.
September 20, 2018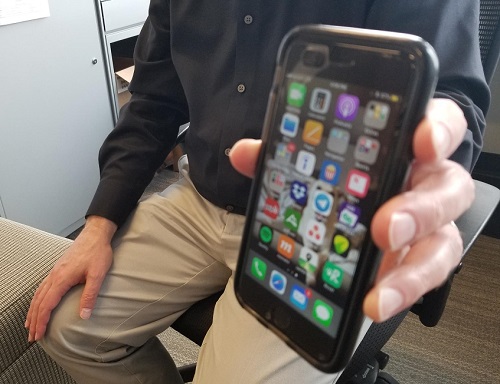 Many Roadrunners may receive a text today from the Federal Emergency Management Agency as FEMA tests its new Presidential Alert function. Today marks the primary date for the nationwide test of the Emergency Alert System and Wireless Emergency Alert, and people may receive a second-round test Oct. 3.
FEMA and the Federal Communications Commission have scheduled the tests for 12:18 p.m. Mountain Time. The test texts will assess the operational readiness of the infrastructure for distribution of national emergency or disaster messages and determine whether technological improvements are needed.
This is the first national WEA test to cellphones, and there is no opt-out option. The message received will read, "THIS IS A TEST of the National Wireless Emergency Alert System. No action is needed." A WEA test will also be sent through the Integrated Public Alert and Warning System as part of the nation's infrastructure that automatically authenticates alerts.
Questions about the national test can be sent to FEMA-National-Test@fema.dhs.gov.
For Auraria Higher Education Campus users, no action is required. During an emergency, or to notify the community of closures, AHEC uses a text and email messaging system called Rave to deliver important information to faculty, staff and students. All Roadrunners are automatically enrolled in the Rave system under their university email addresses. For more information, visit the Rave webpage to register, review and/or update your information. Log in using your MSU Denver email address and your Rave password. Use the "forgot password" link if you have difficulty logging in. Individuals also have the option to add their mobile numbers or secondary email addresses to stay better connected.
Edit this page