September
Three things to know about our Castro Visiting Professor
Luis Urrea will visit MSU Denver on Oct. 25 to discuss immigration issues and his Pulitzer Prize-finalist book "The Devil's Highway."
September 19, 2018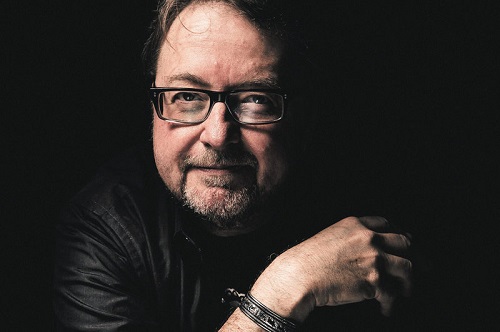 Tijuana, Mexico-born author Luis Alberto Urrea has been hailed by NPR as a "master storyteller with a rock-and-roll heart," making him a compelling selection for this year's Richard T. Castro Visiting Professorship. In preparation for Urrea's Oct. 25 visit to Metropolitan State University of Denver, learn more about this prolific, award-winning author and the issues that have shaped his life and his career.
1. He's something of a local.
Urrea grew up in Tijuana and Southern California, earning his undergraduate degree at the University of California San Diego, before he continued his education at the University of Colorado at Boulder. The author earned his Master of Fine Arts at CU in 1997, and his bilingual, autobiographical poetry collection on his experiences with Hispanic-Anglo culture, "The Fever of Being," won the 1995 Colorado Book Award for poetry.
2. He's more interested in bridges than borders.
Urrea is the son of a Mexican father and an American mother, so cultural and physical borders have been consistent themes throughout his life and literature. He uses his experience of straddling two countries and identities to explore the larger themes of love, loss and triumph. Case in point: His most recent novel, "The House of Broken Angels," focuses on an American family that also happens to speak Spanish and revere the Virgin de Guadalupe.
3. His 2004 book "The Devil's Highway" made him many friends – and some enemies.
"The Devil's Highway" was a 2005 Pulitzer Prize finalist for nonfiction and follows the path of 26 men and boys on their northward journey across a deadly section of the Mexican-American border, aptly named the Devil's Highway. Only 12 survived. Urrea's account of this ill-fated endeavor is one of trust, betrayal, a brutal and deadly landscape, and astonishing courage and strength.
More details on Urrea's visit will be available soon.
Edit this page