August
Check your tech for the new semester
Faculty and staff are encouraged to use IT Services' checklist as they prepare?for the fall.
August 15, 2018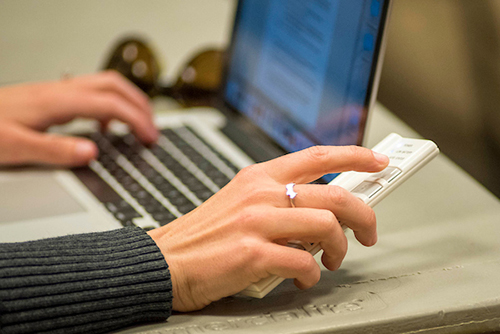 The fall semester is just days away. As you're gearing up for a new academic year, don't forget to get your tech in order.
Faculty and staff are encouraged to use Information Technology Services' New Semester Technology Checklist to prepare for the fall. The checklist provides detailed information that will help you:
Verify that your MSU Denver NetID, password and email are working.?
Set up password-recovery options for your MSU Denver NetID.
Make sure your Blackboard Learn courses are set up.?
Confirm that the media links within your Blackboard Learn content have been updated to point to YuJa.
Ensure that you and your classrooms are equipped with the necessary software and equipment.?
Update your laptop by connecting it to the MSU Denver "wired" network.?
Reset your web browser.
Include ITS Helpdesk contact information in your syllabi.
Forward any suspicious emails to spam@msudenver.edu.
If you have any questions or concerns, please contact the ITS Helpdesk at 303-352-7548 or support.msudenver.edu.
Edit this page