August
Kudos
MSU Denver faculty and staff continue to make their mark.
August 13, 2018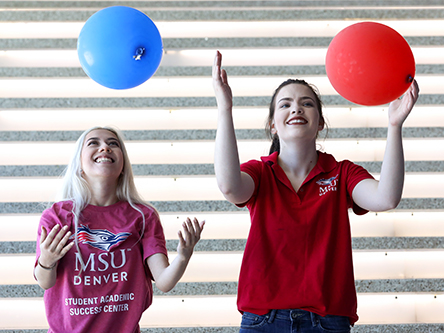 In addition to Faculty Citings, the Early Bird shines a spotlight each month on the accomplishments of Metropolitan State University of Denver faculty and staff. Whether recognizing awards, honor-society inductions, grant submissions or personal and professional accomplishments that embody the MSU Denver mission, we want to celebrate those adding to the vibrancy of our campus community.
This month, MSU Denver faculty have made a serious splash in the arts.
"Daughter of the Empire State" by MSU Denver African American Studies Professor Jacqueline A. McLeod, Ph.D., recently received Facebook praise from Fordham University's Maloney Library. The book profiles the accomplishments of Judge Jane Bolin and was selected as part of the library's summer reading program.
Longtime MSU Denver Professor and Co-Director of Jazz Studies Ron Miles made Rolling Stone magazine's Newport Jazz Festival 2018: 14 Best Things We Saw article. Miles joined a number of other artists as part of the Still Dreaming ensemble. Rolling Stone praised the group's "thrillingly spontaneous improvisations," commenting on the "pure throaty texture" Miles' cornet added to the mix.
Dawn Clement, pianist, vocalist and incoming assistant professor of music for MSU Denver's Jazz and American Improvised Music concentration, will be sorely missed in Seattle, her recent KNKX profile says. Clement has been a fixture on the city's music scene, and KNKX highlighted her work with the Gratitude Trio as she prepared to make the move to Denver.
If you or your colleagues have been recognized recently, please let us know. Email earlybirdeditor@msudenver.edu to help us applaud your accomplishments!
Edit this page