July
Know a faculty member with a fun, quirky or interesting office?
Nominate your colleagues for the Professor's Room – an occasional series that explores the inner sanctums of academia.
July 26, 2018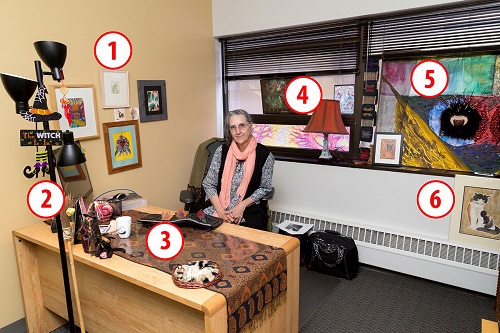 The Early Bird is seeking nominations for the popular Professor's Room series.
If your faculty colleagues surround themselves with outrageous objects, alluring artwork or noteworthy knickknacks, please email earlybirdeditor@msudenver.edu with the subject line "Professor's Room" to see them featured (or to nominate yourself).
The series gives Metropolitan State University of Denver faculty members opportunities to share their passions and hobbies — both personal and academic — while also providing some great conversation starters for upcoming Inauguration events.
Revisit some of our staff favorites:
Edit this page