June
We stand with immigrants
Letter from President Janine Davidson, Ph.D., affirms MSU Denver's support for immigrant students, families, community.
June 28, 2018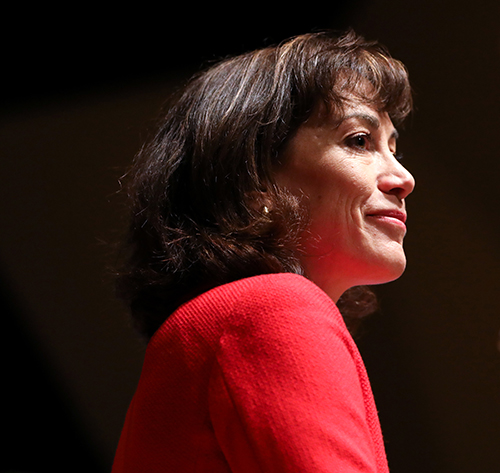 The following letter was sent by President Janine Davidson, Ph.D., to the Metropolitan State University of Denver community on June 25. Please note that minor revisions have been made since the original letter was distributed.
Dear Roadrunners,
As so many of you have, I've been dismayed by the recent news about immigrant families being separated at the border. Given these circumstances and the immigration bills circulating in Congress, I wanted to reach out to reaffirm MSU Denver's support of immigrants – our students, their families and all people who have come to our country seeking a better life.
For any of those directly affected by this humanitarian crisis, I want to make sure you know about the resources available to you on campus. We offer flexible hours in both our Immigrant Services Program and the Counseling Center.
As a sign of our support, we will be hanging a banner in the Jordan Student Success Building in the fall semester, which reads: Denver ? immigrants. It's the same banner that hung on the City and County Building in downtown Denver (pictured right) earlier this year. The banner is our way of making it very clear that MSU Denver stands with immigrants.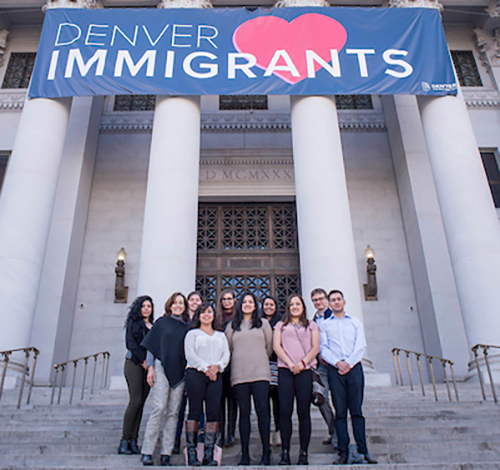 The United States has always been a nation of immigrants, and we are better for it. As a university that wholeheartedly embraces diversity, we know that our differences make us stronger. That's why we continue to support those who come to this country to change their lives.
Sincerely,
Janine Davidson, Ph.D.
Edit this page