June
Get your LearnOn at MSU Denver
Registration open now for classes on caregiving, growing in retirement and speaking with confidence.
June 28, 2018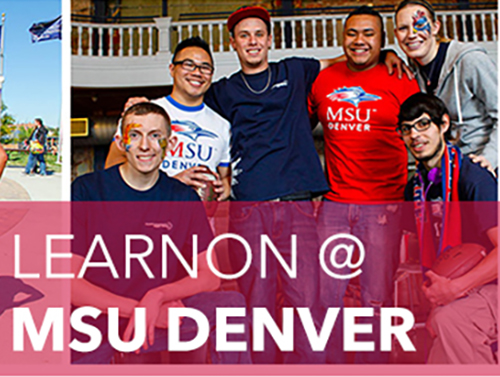 Did you know that Metropolitan State University of Denver offers personal-enrichment and professional-development opportunities to alumni and community members? Taught by MSU Denver faculty, staff and alumni, LearnOn has a wide range of courses that include topics such as "Why You Should Care About Caregiving," "Growing in Retirement," "Speaking With Confidence" and "Reconsidering Your Career."
Whether you are interested in learning new job skills or a lifelong learner, LearnOn provides affordable continuing-education opportunities.
Discounts are available for MSU Denver faculty, staff and students.
You can learn more about LearnOn at msudenver.edu/learnon/.
Edit this page