June
The summer of safety
Prepare departmental emergency procedures using the University template.
June 18, 2018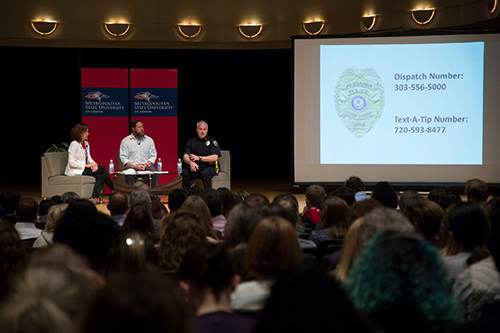 Summer is a time of planning for many faculty and staff, and one good way to prepare for the upcoming academic year is to create or update your department's emergency procedures.
While the Auraria Campus has campus emergency procedures with general advice for various emergency scenarios, each department on campus should create its own procedures specific to the building(s) it occupies and the employee contacts within the department.
The Emergency Preparedness Committee developed a downloadable template for creating departmental emergency procedures to determine shelter-in-place locations, evacuation exits, rally points and other critical information at the department level. It also asks departments to list whom to contact in case of emergency and what steps to take for specific situations.
Summer is also a good time to make sure existing plans are up to date and that the emergency procedures have been shared with everyone in the department.
If you have questions or would like assistance with developing your departmental emergency-procedures plan, please contact Mark Pokorny, MSU Denver's environmental and emergency preparedness manager, at 303-913-5555.
Edit this page