June
Update on the move from Kaltura to YuJa
Work continues to transition to MSU Denver's new media-management platform.
June 18, 2018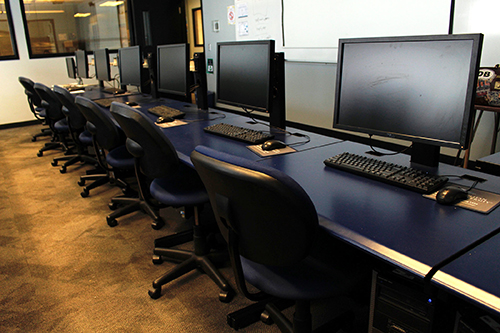 As shared in a recent Early Bird article, MSU Denver is transitioning from our existing media-management system, Kaltura, to a new system called YuJa. Information Technology Services has successfully migrated all existing media assets (more than 9,000 videos) and is updating the links to those assets within summer/fall 2018 courses in Blackboard Learn and Digital Measures.
All existing links to Kaltura media will stay in place until they are redirected to YuJa by June 22. Faculty will not need to update links within Blackboard Learn content areas but will be informed when the links have been updated by ITS. However, faculty will need to update Kaltura media content links within the "Tests, Surveys, and Pools" tool in Blackboard Learn as well as links within documents (PDF, Word, etc.).
YuJa-hosted online training sessions are available to help faculty learn how to use the new system. Several are already scheduled through September, and additional sessions will be added as needed. The training schedule is available at sites.msudenver.edu/etc/yuja-training. Information about how to upload, record and link to media in YuJa is also available at sites.msudenver.edu/etc/yuja.
If you have any questions about how to utilize YuJa for distribution of media to students or how to record using your webcam and screen, feel free to stop by the Faculty Commons (open hours are available at msudenver.edu/etc/services/lab/schedule.shtml) or contact the ITS Helpdesk at 303-352-7548 or support.msudenver.edu.
Additional information about this initiative, including a high-level timeline, is available on the YuJa Initiative webpage.
ITS strives to make this transition as seamless as possible for faculty and students. We thank you in advance for your support and patience throughout this important initiative.
Edit this page