June
Kudos
Outstanding Dietitian of the Year, short-film awards and a State Department scholarship to study critical languages.
June 6, 2018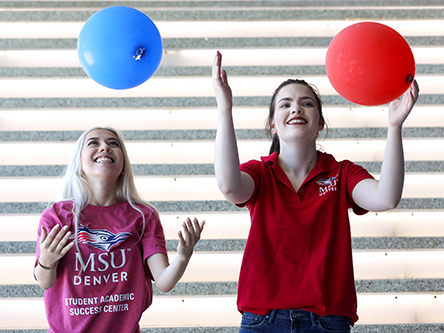 The Department of Nutrition's Cynthia Dormer, Ph.D., was named Outstanding Dietitian of the Year by the Colorado Academy of Nutrition and Dietetics in May at its annual conference in Keystone. The department was well-represented at the event, as several graduates also picked up awards, while students and faculty members were responsible for all the poster sessions.
Jill Scott, laboratory coordinator in the Department of Sociology and Anthropology, co-presented two sessions recently at the 87th Annual Meeting of the American Association of Physical Anthropologists in Austin, Texas. The sessions were "Pollical metacarpal shaft morphology in Homo naledi: a 3D geometric morphometric analysis" and "The ontogeny of variability in the modern human masticatory apparatus."
Christine Sheikh, Ph.D., affiliate faculty member in the Department of Sociology and Anthropology; Mary Ann Watson, Ph.D., professor emeritus in the Department of Psychology; and Scott Houck, previously from the Department of Media Services, were recognized by the National Telly Awards for the best in film and television production for 2017. The award was for Non-Broadcast Social Issues for their films "Being Muslim in America: Acts of Courage and Healing" and "Being Muslim in America: An Afghan-American Family Story." Provost Vicki Golich, Ph.D., is featured in the work as she describes MSU Denver's commitment to diversity on campus; also featured is the Auraria Muslim Students' Association.
Metropolitan State University of Denver student Olivia Lopez has been awarded a U.S.Department of State Critical Language Scholarship to study Turkish in Baku, Azerbaijan, this summer. The competitively selected scholarship focuses on languages that are less commonly taught in U.S. schools but are essential for the U.S.'s engagement with the world.
Edit this page