June
Steve Kreidler to leave MSU Denver
Vice president for administration will step down June 30.
June 6, 2018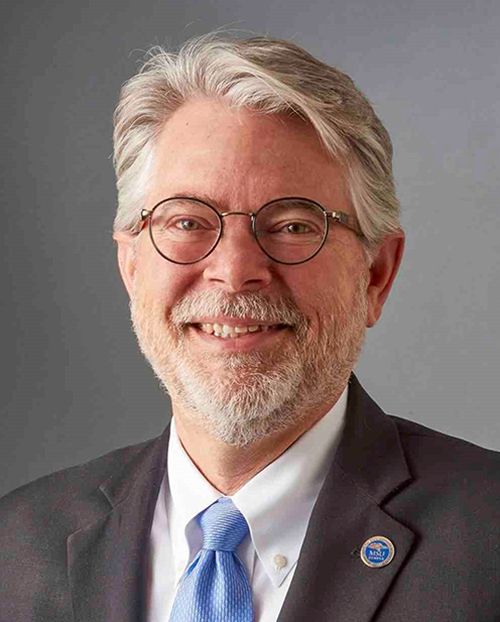 Vice President for Administration Steve Kreidler will leave MSU Denver effective June 30.
Kreidler served in his position for five years and worked on the teams responsible for some of the most noteworthy achievements in recent University history. Among those were the launch of the Brewing Operations Program, DIME Denver, Regency Athletic Complex and Public-Private Partnership Enterprise Floor in the Aerospace and Engineering Sciences Building, as well as his work on the Budget Task Force.
"On behalf of the entire University community, I want to wish Steve the very best," said President Janine Davidson, Ph.D. "He has been a great collaborator, leader and champion of our mission. He will be missed."
Kreidler expressed gratitude for his team in the Administration Branch, which he said has made great strides in developing a positive and collaborative culture, where people enjoy their work and are effective in solving problems for clients across campus.
"I'm also very proud of the fact that the Budget Task Force has come together to have open and transparent conversations about the budget," he said. "It's a remarkable group of people who make really sound and informed recommendations to the president and Board, and they do it as a team, which has led to better results."
Kreidler said his decision to leave coincides with his wife finishing her doctoral degree, which seemed like an appropriate time to re-evaluate their life and reflect on their next steps together. He departs with a "heavy heart," he said, calling his time at the mission-driven University "the honor of a lifetime."
"I've been in higher education for 17 years, and I've never seen a group of people so committed to transforming students' lives," he said. "I am inspired by the faculty members who give their best every day, by my colleagues in the Administration Branch and the senior leadership team. Everyone on campus is so connected to the organization's mission. I will miss the spirit of this place and the quality of the human beings who work here."
Plans for interim leadership will be announced shortly.
Come celebrate Kreidler's contributions to MSU Denver at his farewell party, June 28 in SSB 400 from 1-3 p.m. No RSVP necessary; contact Jennifer Dechant with any questions.
Edit this page