May
A four-leaf clover for West Colfax
June 3 pop-up festival and design demonstration showcases the applied work of client-driven internship, Studio M.
May 29, 2018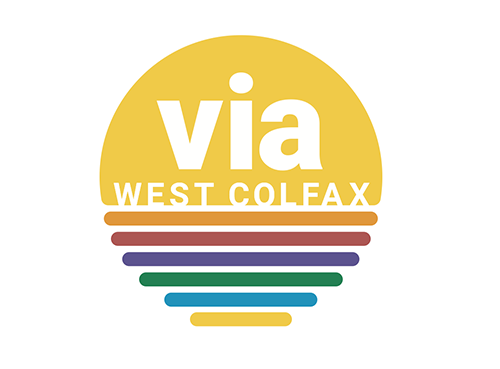 Studio M, Metropolitan State University of Denver's student-run design internship, showcases collaboration with the West Colfax Business Improvement District at the "Via West Colfax" Over the Colfax Clover 2018 Design Demonstration on Sunday.
No stranger to working with community clients on super-heroic efforts along West Colfax Avenue, Studio M was tasked first with naming the event, then creating a full branding package to help promote it.
The group joins community members who are taking over the southwest corner of Colfax and Federal (the "cloverleaf" interchange) to create a pop-up neighborhood. Temporary installations will showcase the community's vision for how this space, currently a highway-style interchange, could better connect the surrounding areas and offer community services and amenities to support healthy, active living.
This design demonstration and community festival will highlight the infrastructure and land uses envisioned by the neighborhood for the redesigned intersection of Colfax and Federal, including a street grid, housing and more.
For more information, check out the event's Facebook page.
Edit this page