May
Raising funds for Roadrunner athletes
18th annual scholarship dinner and auction June 1 to showcase a good time for a great cause.
May 24, 2018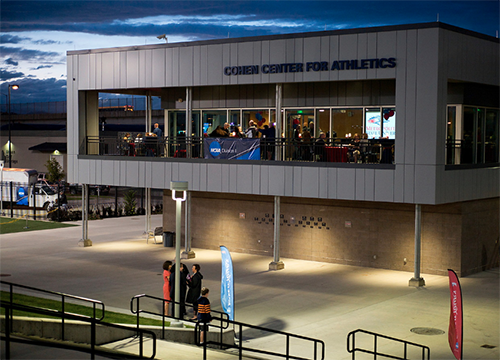 Students who play sports must have it easy, right?
"Sometimes there's a misconception that student-athletes have everything paid for, but that's definitely not the case," said John Kietzmann, associate director of athletics for marketing and promotions/external relations.
"Our Roadrunner athletes are no different than the rest of our student population: They're representative of multiple majors across the University, and they often have the same financial need," Kietzmann said.
That's where the 18th Annual Roadrunners Scholarship Dinner & Auction comes in.
Taking place in the Grand Hyatt's Pinnacle Club this year, the event has been one of the single largest annual fundraisers for the University, generating anywhere from $40,000 to $100,000 in gross sales and donations.
Auction items include tickets to a Nuggets/Avalanche suite, a Colorado Rockies package, mountain getaways (such as a cabin in Grand Lake that sleeps 10-14) and coach-for-a-day experiences such as a road trip with the men's basketball team.
"These are cool, unique items that are both tangible and experiential," Kietzmann said.
Additionally, this year's event will have a number of changes intended to be more engaging and fan-friendly. This includes a lip-sync battle between sports; attendees will be able to vote for their favorite performances with their contributions.
And in addition to having fun, it's all for a great cause – our Roadrunner athletes.
"The entire evening is a chance to connect with student-athletes and alums outside of the competition realm – and outside of the classroom," Kietzmann said.
Edit this page