April
Want to have a radical sabbatical?
Faculty can learn how to prepare effective applications and project plans in upcoming workshop.
April 24, 2018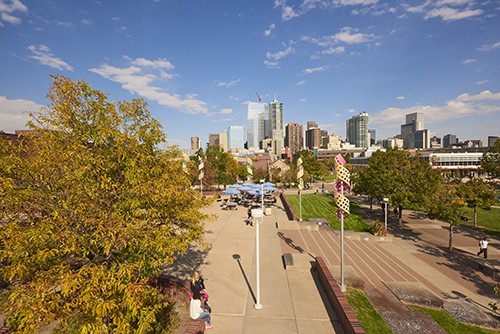 Completing an online collaboration platform for teachers to iteratively improve their craft. Studying the trend of "glamping" in LGBT-friendly campgrounds. Composing a book of poetry on the German-Jewish diaspora from the Franconian area of Germany.
These are just some of the sabbatical leaves our faculty will pursue in the 2018-19 academic year to advance scholarship and subject-matter expertise. And in an upcoming workshop from the Center for Faculty Excellence on May 4, full-time faculty can learn how to prepare sabbatical leave plans and applications for their future studies.
Sabbatical leaves are an integral component of development that benefits the entire MSU Denver community, "… intended to provide the recipients an opportunity to engage in activities that develop and enhance their expertise, thereby supporting academic excellence … for the purposes of benefiting the individual faculty member, the department, the University and the students, and promoting excellence at the University," according to MSU Denver's Handbook for Professional Personnel.
The workshop, led by Associate Vice President of Faculty Affairs Bill Henry and Associate Director of the Center for Faculty Excellence Meredith Flynn, will also include information on submitting materials in Digital Measures.
Register here for the workshop May 4 from 1 p.m. to 2:30 p.m. in Central 103.
Edit this page