April
You gotta have (inter)faith (dialogue)
Area religious leaders to discuss women, gender and sexuality in Student Success Building.
April 23, 2018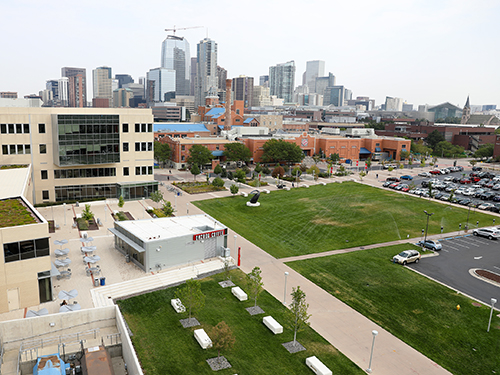 We have a lot to learn from one another.
That's why humanistic discourse is the impetus behind "Women, Gender and Sexuality," a free interfaith event bringing together religious leaders from across metro Denver on April 24 from 3:30 p.m. to 5 p.m. in SSB 400.
"Interfaith dialogues are cooperative, constructive and positive interactions," said Albert McClure, faculty member in the Department of Philosophy and coordinator of the event. "They're important for fostering diversity and acceptance."
This event will feature religious leaders from Judaism, Christianity, Islam, Buddhism, Hinduism and Sikhism discussing women, gender and sexuality as they relate to religious practice and beliefs.
No RSVP is necessary, but seating is available on a first-come, first-served basis.
For questions, contact McClure via email.
Edit this page