April
We've got issues
Metropolitan Denver Magazine is coming soon to a campus mailbox or rack near you.
April 18, 2018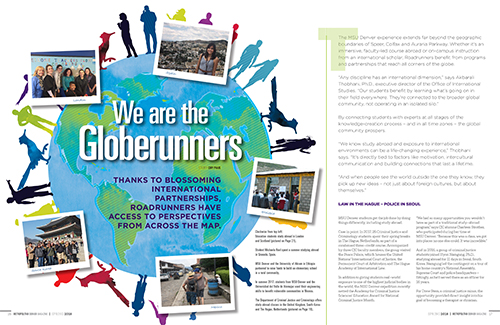 Metropolitan Denver Magazine hits campus mailboxes and racks next week.
The spring 2018 edition features stories on how Metropolitan State University of Denver is taking the world by storm, how female alums are overcoming challenges in STEM careers and why one company can't stop hiring Roadrunners.
See if someone from your department (yes, we mean you: political science, social work, criminology, art, music, aviation and many others) made this issue. And enjoy some good reading before the crush of finals is upon us.
Edit this page