April
Put money back in your students' pockets
Find out how at open educational resource workshop for faculty May 3.
April 17, 2018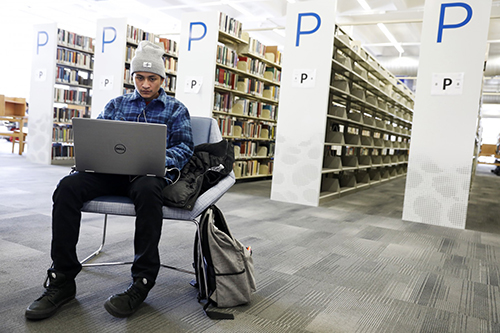 Would you like to save your students thousands of dollars?
Using open educational resources can greatly affect the total cost of attending college, lowering the barriers that prevent equal access to education. Incorporating OER is also a great opportunity for faculty to explore teaching innovation by incorporating different materials into pedagogy.
With the State of Colorado working to invest in increased OER use in higher education, you can find out more about the resources available for your courses and how to leverage them effectively. The Center for Faculty Excellence is hosting a workshop for interested faculty May 3 from 2 p.m. to 4 p.m. in Central Classroom 103.
This workshop will be facilitated by Emily Ragan (assistant professor of chemistry), Taylor Kendal (senior instructional designer) and Ellen Metter (researcher support librarian for the Auraria Library).
For those interested in exploring OER more deeply, there will also be a fall 2018 Faculty Learning Community on this topic.
Space is limited, so please register for this workshop at the CFE Events Calendar.
Edit this page