April
MSU Denver faculty in the media
Our experts serve the community by providing insight and perspective on a range of topics.
April 12, 2018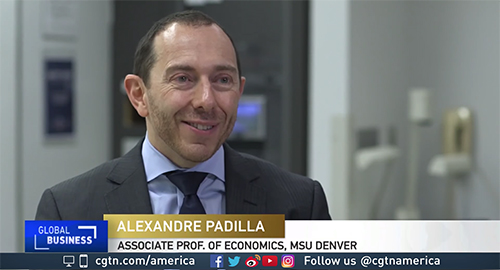 Each month, the Early Bird highlights a few faculty members who have served as subject-matter experts on timely news topics.
Here's a sampling from March:
Alex Padilla, associate professor of economics, was interviewed by CGTN-TV America on March 16 about President Donald Trump's newly proposed aluminum tariff and its potential impact on U.S. businesses.
Ben Dyhr, associate professor of mathematics and probability, was interviewed March 15 about the likelihood of winning the NCAA March Madness brackets and what tactics could be used to improve the odds.
Katherine Miller, Institute for Women's Studies and Services affiliate professor, was interviewed March 8 about the history of International Women's Day and what progress has been made by the movement.
Kevin Hammons, Fire and Emergency Response Administration lecturer and former fire investigator, was interviewed by a number of media outlets March 8 about a recent large construction fire. Stories appeared on 9News, Denver7 and Denverite.

Elizabeth Kleinfeld, English professor and director of the writing center, was interviewed March 7 by the Advocate about plagiarism and students' use of sources at the college level.
For a full list of faculty featured as experts in the media, visit the Daily News Clips in MSU Denver's newsroom.
Edit this page