April
Join the #MSUDenver conversation
Roadrunners are saying great things about us on social media. Here are some of the highlights.
April 11, 2018
A lot of the great conversations at Metropolitan State University of Denver don't happen only on the campus – which is why we wanted to highlight some of what people are saying on social media.
Here are some selections from our Twitter, Facebook and LinkedIn pages.
Our AES Building's recent Downtown Denver Award has been getting a lot of love lately.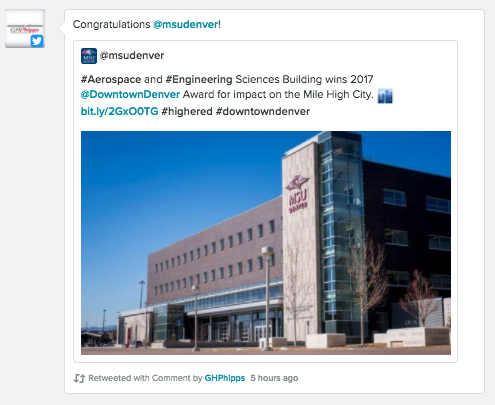 Megan credited her internship with helping her get into law school.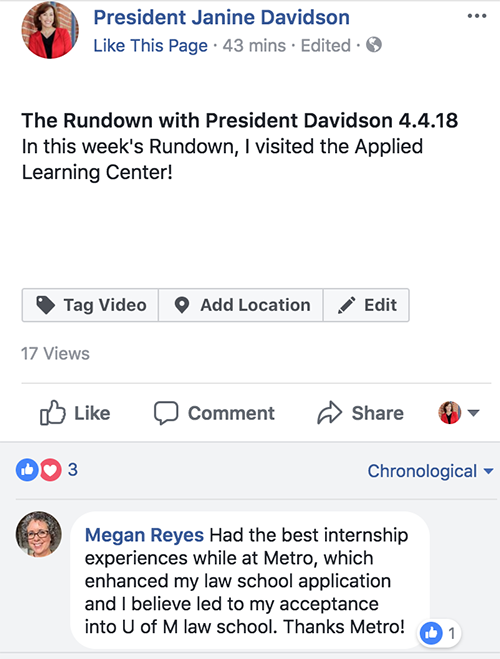 The Denver Botanic Gardens shared the work our industrial-design students are doing for their new weather station …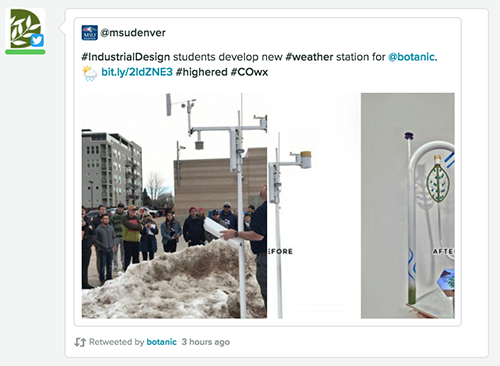 … while the 16th Street Mall spread the word about last weekend's Open House.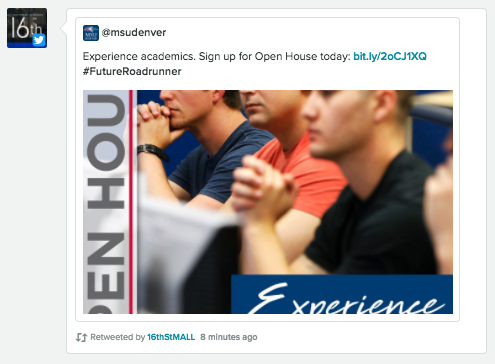 And one of our students is vying for a spot on the Denver Outlaws!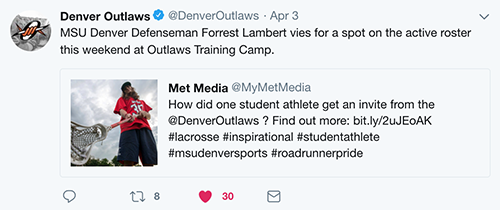 Thanks for your engagement! Keep an eye out for regular social-media roundups, and let us know what you're thinking too.
Edit this page