April
Rowdy and the chocolate factory
College of Business hosts confectionery entrepreneurs today to talk about raising the bar for startups.
April 9, 2018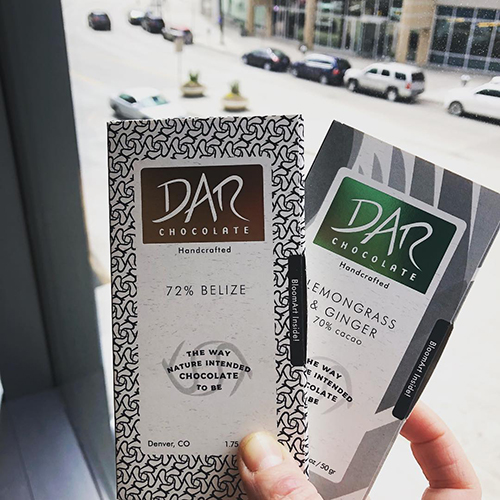 Being a Roadrunner is pretty sweet sometimes.
The Department of Management in the College of Business is hosting its Ninth Annual Executive on Campus series today from 11 a.m. to 11:50 a.m. in the AES Building forum, and you're invited.
Dar Chocolate co-founders Gila and Joel Dar will address campus community attendees and answer questions about their new Denver-based startup devoted to ethically sourced, farm-to-bar production available in stores throughout metro Denver.
No RSVP is necessary.
Edit this page