April
New video-management platform selected
ITS will lead transition from Kaltura to YuJa; activate summer courses in Blackboard Learn by May 4.
April 5, 2018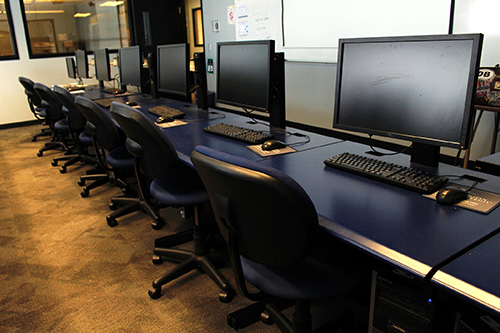 Faculty members are asked to activate their summer-semester courses in Blackboard Learn by May 4 and their fall-semester courses by June 1 in preparation for a new video-management platform. Course-activation instructions are available on the Selecting Your Course for Migration (Activation) webpage.
For about eight years, Metropolitan State University of Denver has used Kaltura to store and deliver audio, video and other media content. Our contract with Kaltura is expiring, so Information Technology Services and AHEC's Procurement & Distribution Services recently led a request-for-proposal process required by state purchasing rules.
During the RFP process, a group of MSU Denver faculty and staff members evaluated the proposals submitted by six vendors. YuJa, a comprehensive video-management solution, was selected because of its state-of-the-art features and competitive pricing.
As a result of the selection of YuJa as our new video-management tool, all media content stored on Kaltura will need to be migrated to YuJa, and all links to the content will need to be updated. ITS will lead the migration process and provide assistance and training for faculty regarding updating links within their course materials in Blackboard Learn, using YuJa, and other related topics.
Details are still being solidified, and ITS will strive to make the transition from Kaltura to YuJa as seamless as possible. Please watch for additional Early Bird articles about the migration timeline, the primary differences between Kaltura and YuJa, training opportunities and other information related to this important initiative.
If you have any questions or concerns, please contact the ITS Helpdesk at 303-352-7548 or support.msudenver.edu and note that your question relates to the migration process.
Edit this page