April
Fiscal Responsibility Advisory Council wants your input
Upcoming focus groups to explore topics from survey data, including online programs and revenue diversification.
April 5, 2018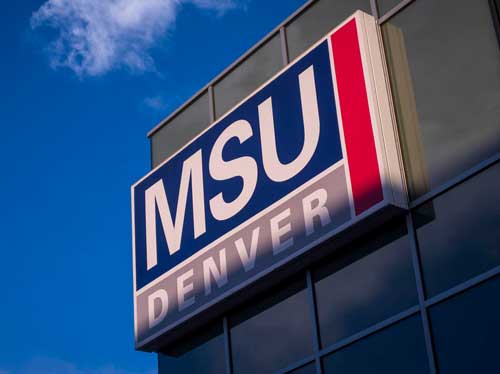 The President's Advisory Council on Fiscal Responsibility has surveyed the Metropolitan State University of Denver community on ideas to generate more revenues and improve our long-term fiscal state.
The next step involves several focus groups based on the feedback they have received from the University community. At these workshops, the council will share suggestions from the survey, review the current status of the conversation across campus and then develop a list of recommendations that may be quickly adopted, each with associated pros and cons.
Upcoming groups and topics include:
April 10, 8-10 a.m.

Online Programs: pursuing more online teaching, program opportunities and improving the online experience at MSU Denver.

April 16, noon-2 p.m.

Professional Development, Continuing Education and Innovation: finding ways to generate revenues by combining faculty expertise and increasing University outreach.

April 19, 8-10 a.m.

Efficiency Opportunities and Revenue Diversification: from changing the temperature to changing printing, finding more grants, fundraising opportunities and other creative opportunities.

May 3, noon-2 p.m.

Human Resources: ideas on compensation, early retirement incentives and teaching opportunities for administrators.
Each focus group meets in the CAVEA Theatre, SSB 420; coffee and pastries will be provided at the morning workshops and lunch will be provided at the noon workshops. Click here to RSVP.
For questions or more information, please contact Rey Hernández-Julián.
Edit this page