April
How about a night at the theatre?
Faculty and staff get a sneak peek at Brecht's "The Caucasian Chalk Circle" with food-bank donation April 11.
April 5, 2018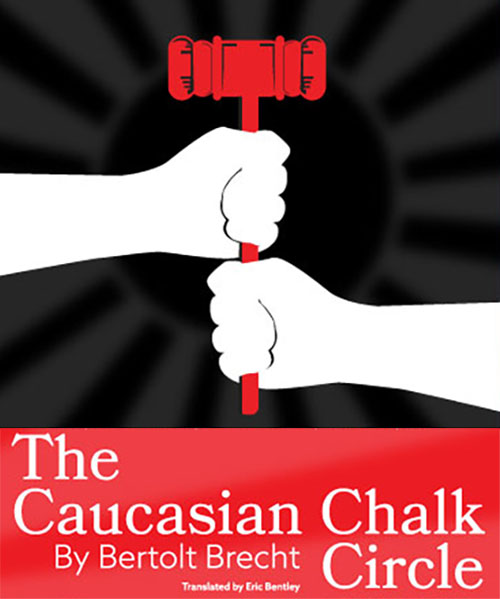 With the launch of Bertolt Brecht's "The Caucasian Chalk Circle," Metropolitan State University of Denver's Department of Theatre is hosting a faculty/staff appreciation night April 11 at 7:30 p.m. in the King Center's MSU Denver Studio Theatre.
The performance is free, but attendees are asked to bring a nonperishable food item to donate to the MSU Denver Student Food Bank.
All interested should RSVP to Megan Euler at eulerm@msudenver.edu or 303-615-0393.
The play will then run April 12-14 and 19-21 at 7:30 p.m. and April 22 at 2:30 p.m. in the King Center. Normal pricing is $20 for adults and $10 for non-MSU Denver students with school ID. Tickets are free to MSU Denver students with University ID.
Brecht's play is set within the context of a dispute over land claimed by two communes in the Soviet Union after World War II. The main action consists of a parable, set during a feudal insurrection in the 13th century, concerning the struggle of two women over the custody of a child. The dispute is settled by an eccentric judge who places the child in a chalk circle and declares that whichever woman can pull him from the circle will be granted custody.
Edit this page