March
Faculty: Help your students get started on research
Add functionality with Auraria Library search tools in your Blackboard Learn course.
March 29, 2018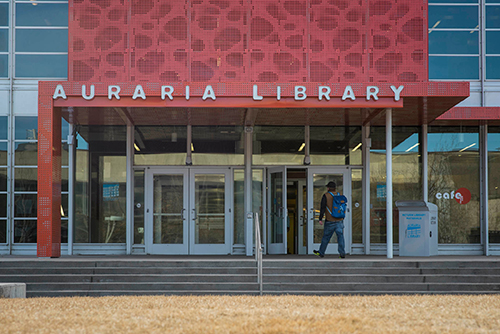 Tired of hearing "there's nothing on my topic" when assigning research assignments? Bring the Auraria Library into your Blackboard Learn course.
Two essential library resources can now be used from within your course. Widgets for using Start My Research (the library search tool) and Ask Us Chat (our 24/7 help line) are in the Institutional Content section of Blackboard Learn and available for import into your course. These resources will also be automatically available in all future courses that use the institutional template.
Once you add the file libraryresources.html to your course, students can search and access journal articles, books and other library resources. If they have questions, the Ask Us Chat widget will get them direct access to a librarian.
See the Auraria Library in Blackboard Learn PDF for step-by-step directions to access and import the file to your course.
Questions? Please contact Lorrie Evans at Lorrie.Evans@ucdenver.edu or 303-315-7744.
Edit this page