March
Auraria Library seeks your input
Survey asks for suggestions from students, faculty, staff
March 26, 2018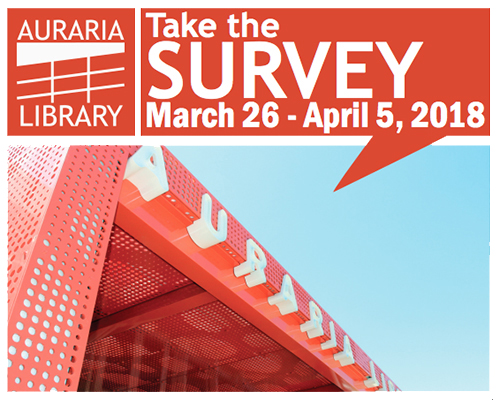 The Auraria Library is conducting a survey beginning March 26 to gain a better understanding of what students, faculty and staff need from it. Participation in the survey, which should take about five minutes, will include the chance to win one of several $25 Amazon gift cards.
The survey is available here.
Responses will be held in confidence. No identifying links between responses and individual respondents are retained.
For more information, visit https://library.auraria.edu/librarysurvey. Should you need assistance in accessing the survey, contact Andrea Falcone (libqual@auraria.edu), chair of the LibQUAL Task Force.
Edit this page