March
Investing in our future teachers
School of Education's Early Childhood Education Training Program receives $200,000 grant from Daniels Fund.
March 22, 2018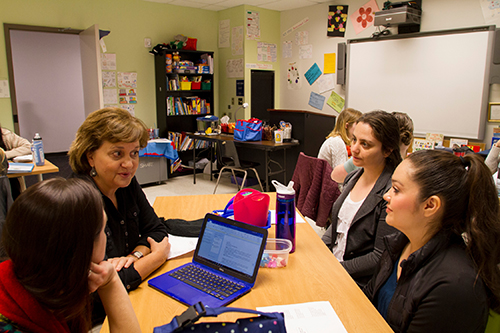 Students of Metropolitan State University of Denver's School of Education (SOE) are invested in educating future generations – and now the investment is in the educators themselves, as the school has received a $200,000 Daniels Fund grant to support its Roadrunner Early Childhood Education (ECE) Training Program.
"The need for highly trained leaders of early-childhood settings who will help early-childhood classrooms and providers meet quality standards of Colorado Shines criteria is at crisis levels," said Elizabeth Hinde, dean of the School of Education.
As SOE students train in ECE centers, they will develop essential hands-on experience while helping facilities to enhance their quality.
This grant is a substantial investment in workforce-development efforts needed to expand a pipeline of new early educators entering the field; SOE has about 200 ECE students, most of whom will be licensed and ready to start their careers within three years.
The Daniels Fund, established by cable-television pioneer Bill Daniels, is a private charitable foundation dedicated to making life better for the people of Colorado, New Mexico, Utah and Wyoming through its grants program, scholarship program and ethics initiative.
Edit this page