March
What can Alumni Relations and Annual Giving do for you?
Think crowdfunding, event support and more.
March 15, 2018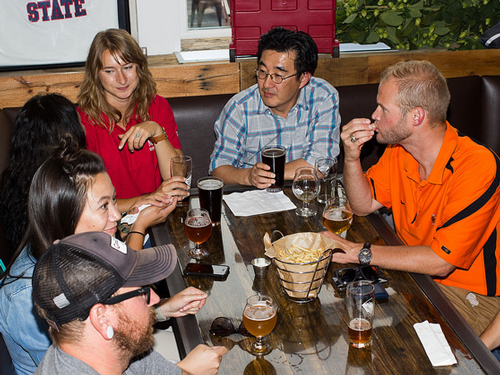 MSU Denver Alumni Relations and Annual Giving have one question: How can they help you?
You may have heard of Alumni Relations and Annual Giving because you are a member of the Mug Club. But other than hosting "rowdy" happy hours at the Tivoli Tap House once a month, did you know what other services they can provide?
Take a look at what Brandi Rideout, director of alumni relations, and Bre Milnes, director of annual giving, have to offer:
Annual Giving – Bre Milnes
Crowdfunding

Fundraising projects with goals up to $3,000
Support campus programs and projects
Encourage student involvement
Fundraising for student groups or projects (we cannot fundraise for individual students)

Promoting Day of Giving projects

Feature programs or projects as part of our Day of Giving crowdfunding projects
Have a great student story about your department? Let us know and our Reach-a-Roadrunner students will relay the message to our alums.

Student Call Center
Alumni Relations – Brandi Rideout
College and department newsletters

Formatting your content into an email newsletter and distributing to alumni

Communications
Event Support

Setup online registration pages, manage RSVPs, invite alumni

Travel program, Mug Club, MSU Denver license plates, upgrading diplomas
Recruiting alumni volunteers
Taking care of alumni campus visitors
Let us know when alumni visit campus or volunteer. We can add this information to their records to improve future experiences and communications.
A hidden gem waits in SSB 410 with services and assistance that can improve departmental fundraising capabilities, alumni connections, events planning and more — all with the goal of supporting student access to an affordable education.
For more information, contact Rideout at brideout@msudenver.edu or Milnes at bmilnes@msudenver.edu.
Edit this page