March
Noel committee announces scholarship recipients, Hope for the Future award winners
Cynthia Baron, Hsiu-Ping Liu among MSU Denver honorees.
March 8, 2018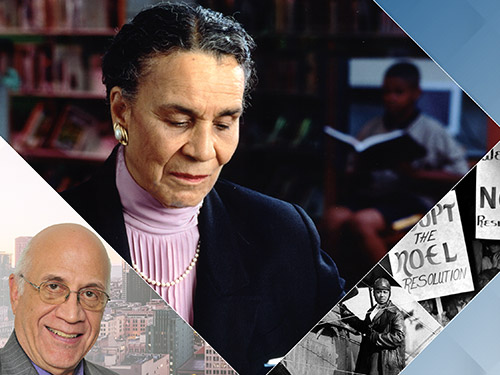 The Noel committee has announced its annual list of Hope for the Future Award winners and scholarship recipients.
Cynthia Baron, who was recently appointed to serve as director of the University's new Center for Multicultural Excellence and Inclusion, and biology Professor Hsiu-Ping Liu, who serves at the director of the Center for Advanced STEM Education, were chosen for Hope for the Future Awards.
The committee also honored the Colorado Black Legislative Caucus, which serves to assist in the progression of communities of color throughout Colorado. Founded in 2012, the caucus inlcudes: Sens. Angela Williams and Rhonda Fields; and Reps. Janet Buckner, James Coleman, Tony Exum Sr., Leslie Herod, Dominique Jackson and Jovan Melton.
Scholarships were awarded to Angela Ortiz, who is working toward an individualized degree in multiculturalism and advocacy for diverse identities, and Alexa Bailon, a biology major who wants to focus on health equity in health care.
All members of the MSU Denver community are encouraged to attend Noel sessions. Here's the schedule:
"Race over the last 100 years from a Sociological perspective"
9:30–10:45 a.m., March 12, SSB 420 (CAVEA)
"Race over the last 100 years from an Urban Planning perspective"
12:30–1:45 p.m., March 12, SSB 420 (CAVEA)
"Pioneering African American Aviators"
9:30–10:45 a.m., March 13, SSB 420 (CAVEA)
For more information, visit the Noel website.
Edit this page