March
Kudos
Recognition received by professors in modern languages, English, criminal justice and criminology, nursing and business.
March 1, 2018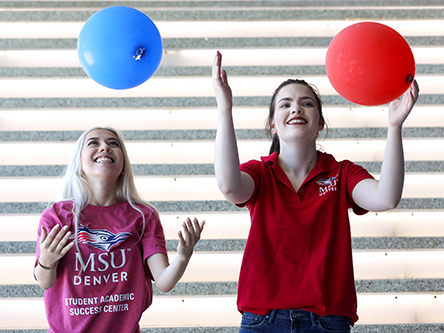 The Colorado Congress of Foreign Language Teachers honored Joanne Pasqua with The Genevieve Overman Memorial Service Award. The acknowledgment highlights long and dedicated service to the foreign language profession and is awarded at the annual CCFLT spring conference.
More recognition from CCFLT went to French Professor Ann Williams, who was selected to receive the Ronald W. Walker Memorial Innovation Grant. The grant provides financial support to teachers for creative and innovative ideas. Williams plans to build on her previous research and curriculum development by producing contextualized, authentic linguistic and cultural videos in France.
English Professor Cynthia Kuhn's second book in the Lila Maclean Academic Mystery series, "The Art of Vanishing," is a finalist for a Lefty Award in the Best Humorous Mystery category. The Left Coast Crime conference will be held in March.
The Department of Criminal Justice and Criminology's spring 2017 study-abroad trip to the Netherlands won the Academy of Criminal Justice Science's Criminal Justice Month Education Award. This award recognizes a study abroad program that serves as an example of engaging with the discipline and students. Trip instructors Jenn Capps and Jen Bradford accepted the award at the annual meeting of ACJS in New Orleans in February.
Assistant Professors Jenny Allert and Deborah Mathias of the Department of Nursing were inducted into the Sigma Theta Tau International Honors Society as community nurse leaders. Sigma Theta Tau International celebrates global nursing excellence and serves to advance world health, scholarship, leadership and service.
Lynn Hoffman, David Bechtold and Ann Murphy received the 2017 Distinguished Applied Paper Award at the Small Business Institute conference held in February for their paper, "Will the SBI program Survive?: An examination of the Relationship of AACSB and the SBI."
Know someone who should be included in Kudos? Email earlybirdeditor@msudenver.edu.
Edit this page