March
President Janine Davidson addresses campus safety
Encourages all employees to discuss emergency procedures.
March 1, 2018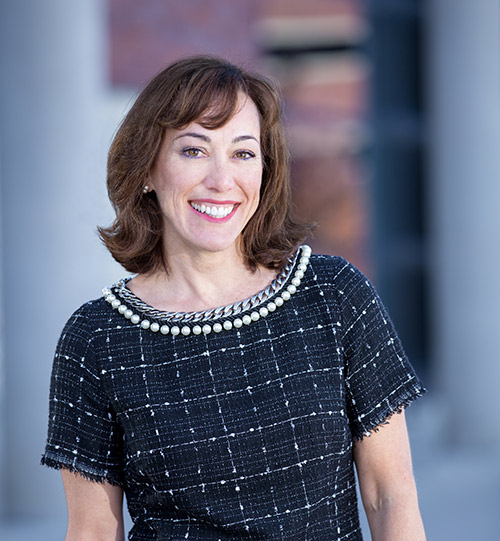 President Janine Davidson sent a Universitywide email on Feb. 26.
Dear Roadrunners,
Since the Feb. 14 tragedy in Florida, I have received many emails about campus safety from faculty, staff and students. I want you to know that I have heard your concerns and share them.
The increase in gun violence is a reality, and we must be prepared. With that in mind, we will be taking a number of steps to refresh our emergency preparedness. I will bring in an expert to review our current emergency procedures and physical infrastructure. My team also will organize a town hall or similar event with Michael Phibbs, the chief of the Auraria Campus Police Department, to answer your questions directly.
If you are in a leadership role on campus, please engage with your team on the most current Auraria Campus emergency procedures.

Here are steps I encourage all of us to take:
Make sure the Auraria Police Department phone numbers are on your cellphone favorites list: Emergency, 303-556-5000; Tip Line for text messages, 720-593-TIPS (8477).

Bookmark this website: CARE Team, which provides intervention and referrals to help students in distress.
If you have additional ideas for how to keep our campus community safe, I want to hear them. Please share via the "idea catcher" on my Office of the President webpage.
Lastly, you may have seen a tweet we shared this weekend, but I wanted to make sure the message is loud and clear - We support future Roadrunners who wish to participate in peaceful demonstrations and activism, and doing so will in no way affect admission decisions at MSU Denver.
Our community is strong and stands united in the face of these challenges. Thank you for your feedback and for making MSU Denver a welcoming, safe place for all who call it home.
Sincerely,

Janine Davidson, Ph.D.
President
Edit this page