February
The timeline for digital timesheets
Exempt employees will be able to see up-to-date leave balances and more.
February 28, 2018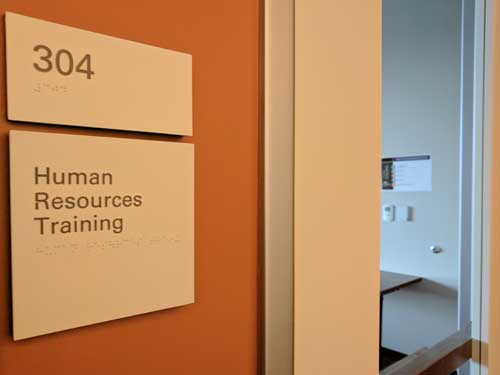 Digital timesheets are coming to a computer near you.
MSU Denver Human Resources is in the process of implementing new digital timesheets for all exempt employees. The move will affect as many as 600 MSU Denver employees, the great majority of which are administrators and classified staff who are exempt from overtime.
In addition to going paperless, exempt employees will be able to see more current leave balances.
"It's a way to eliminate paper and make the process more efficient," said Mauro Villaseñor, the MSU Denver human resources associate overseeing the transition. "It also gives employees the ability to see their leave balances almost in real time."
The new system includes an extended deadline for submitting leave reports for employees and supervisors. Employees will now have until the 7th of each month to complete and submit their leave report to their supervisor. Supervisors will have until the 14th of the month to approve the leave report.

The program was launched in ITS, HR and Accounting Serivces in December 2016 and has implemented leave reporting via the web in phases since then. Villaseñor said HR expects to complete its work by June.
Questions? Contact Villaseñor at jvillase@msudenver.edu.
Edit this page