February
Thirsty for a Strong Instructional Practice? Take a SIP of this: The Class Notetaker
Grassroots thoughts on effective teaching for faculty, by faculty
February 22, 2018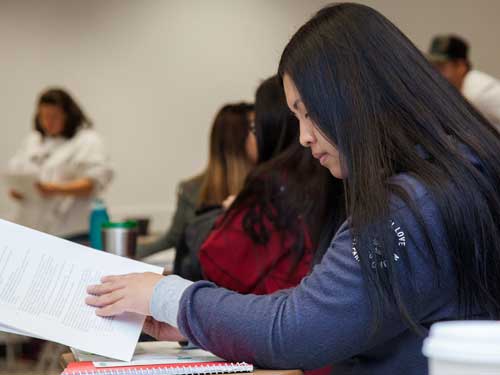 Dear Readers,
In January, the SIPsquad celebrated three full years of bringing Strong Instructional Practices to the MSU Denver community! As a special treat, we wanted to take you back to where it all began: SIP 1.1, The Class Notetaker.
This SIP and all past SIPs can be found on our website, The Well. Take a look and see how far we have come—and how many Strong Instructional Practices there are for you to choose from to enhance teaching and learning at MSU Denver every day.
While perusing The Well, don't forget to click on "Submit your own SIP" for consideration for publication! The SIPsquad would love to hear what the talented MSU Denver faculty and staff are doing to support our students, and how you are contributing to our community of practice.
Thanks,
The SIPsquad
---
Take a SIP of this: The Class Notetaker
We want students to take notes during class, but they often don't know how to take effective notes.
One way to demonstrate the value of taking quality notes and to help students improve their note-taking skills is to build note-taking into class participation. Students could be asked to post their notes to BlackBoard within 24 hours of class; either one student could be designated as the person who needs to post their notes or the entire class could be asked to contribute.
During the first several class meetings, a few minutes could be spent at the beginning of class reviewing the notes that have been posted and talking about what makes them effective or how they could be improved.
Bonus: This practice makes it unnecessary to find an official note-taker for students with a note-taker accommodation.
Still thirsty? Take another SIP of The Class Notetaker
Wiki How's "Take Better Notes."
Vivian Zhu's YouTube video "How To Take Class Notes & Study For Tests."
CalPoly's "Notetaking Systems."
Edit this page