February
Scholarship celebrating Chelsie Worth launches
Selected students can receive a $1,000 award.
February 22, 2018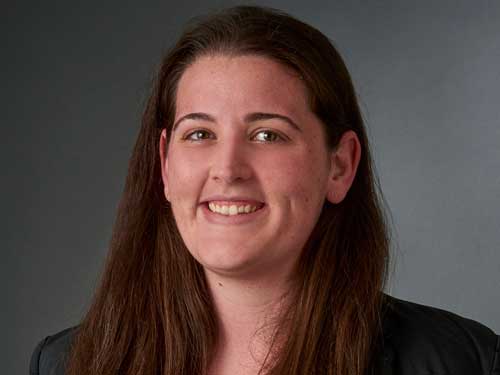 In March 2017, Chelsie Worth, an MSU Denver alum and employee in the Center for Advanced Visualization and Experiential Analysis, unexpectedly passed away.
Since then, fundraisers have been gathering donations to "celebrate Chelsie's life rather than memorialize her passing," as CAVEA Director Sarah Harman says it.
And now enough money had been raised to to launch The Chelsie Worth Celebration Scholarship as a perpetual, endowed scholarship that opened this week for student application.
Every year the scholarship will award $1,000 to a student pursuing a bachelor's degree or certificate in Earth and Atmospheric Sciences with preference given to female applicants. Recipients will be chosen by a selection committee consisting of Worth family, colleagues and EAS faculty. They'll also be recognized at MSU Denver's annual scholarship dinner.
"Chelsie's love of learning and her love of MSU Denver are two aspects of her legacy that will continue being celebrated through this scholarship," Harman added.
Donors to the scholarship have included members of Worth's family as well as faculty, friends and coworkers.
Harman will continue to raise money to create a second $1,000 award. Anyone who would like to contribute to the scholarship can donate online.
MSU Denver employees can also donate through a payroll deduction.
"Individual donations have ranged from $10 to $10,000—every single dollar is meaningful," Harman says. "We're doing this together, as a community. People can donate at every level."
EAS students should apply for the inaugural fall 2018 scholarship by April 1.
Edit this page