February
Inside the President's Cabinet
Report on sexual violence survey, digital accessibility committee findings and advisory council update among highlights.
February 13, 2018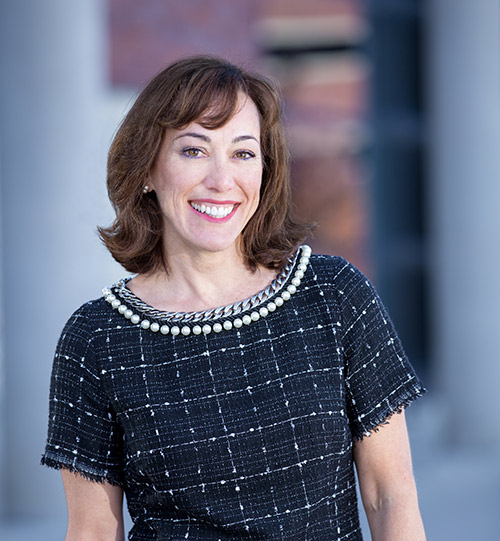 Couldn't make it to the Feb. 12 President's Cabinet meeting? The Early Bird has you covered. Here are the highlights.
Results of sexual violence survey
Braelin Pantel, associate vice president of student engagement & wellness/dean of students, recapped findings from the 2016/17 campus climate survey and the Sexual Assault Demonstration Initiative (SADI) reflective instrument as a proactive internal analysis of policies and procedures of sexual assault prevention and reporting.
Key takeaways from the climate survey indicate that 88 percent of respondents agree or strongly agree that they feel safe at MSU Denver (with 88 percent and 78 percent agreeing that faculty and administrators care about their welfare); SADI findings placed the University around the national average for programming, process and training. Areas for improvement include clarity of reporting procedure and nonretaliation policy; the analysis was not the result of a specific incident, but rather a proactive effort to meet federal recommendations, Pantel said.
"As a team of leaders, it's up to us to understand what the procedures are – if a student reports something to us, we need to be able to know what to do and where to send them," MSU Denver President Janine Davidson said.
The full report will be available on the Office of Diversity and Inclusion's website.
Electronic and Information Technology Accessibility Committee recommendations
Chris Mancuso, manager of web communications for MSU Denver's Marketing and Communications department, and April Hill, associate professor of chemistry, reported on the committee's work, stemming from a formal complaint filed in April 2017.
Mancuso described the shift from digital accommodation to one of access, meeting Web Content Accessibility Guidelines 2.0 as a best practice. The committee provided recommendations for formal follow-up to the complaint as well as improving other access issues; this included three proposed new positions, a focus on remediation with new procedure building and establishing a partnership with the University of Colorado system to improve process through pooled resources.
Academic Excellence and Student Success Council update
Co-chairs of the Academic Excellence and Student Success Presidential Advisory Council Angela Marquez and Jeff Loats updated the cabinet on the group's kickoff. They will follow a three-week rotating schedule of full council meetings, steering committee work and a week of working on initiatives.
Loats said the initial meeting focused on the hopes and fears of whether or not to realign academic departments; the group's feedback-gathering exercise resulted in questions about process and representative inclusion. Outreach to department chairs and deans, focus groups and institutional surveys are planned as next steps.
"This is a great kickoff and I like the focus on differentiating between process and outcome," said Davidson. "As for the next phase, the three areas to consider are what problems people want fixed, what opportunities we can seize, and what areas we want to make sure to preserve."
More information can be found on the council's public Sharepoint site. The next committee meeting is Tuesday, Feb. 13, at 9 a.m. in the SSB CAVEA.
And everything else:
Anthony Grant, Ph.D, acknowledged coaching staff who've helped support the 89 student athletes named to the 2017 fall semester Athletic Director's Honor Roll and highest combined GPA of 3.21 in school history. Coaches honored include Michael Bahl, Dave Carver, Tracy Chao, Janis Christopher, Mark Cromie, Barrett Elkins, Stefanie Ferguson, Jenny Glenn, Tanya Haave, Alexa Hardick, Gabriel Lucas, Trent Mack, Ryan Strain, Jeremy Tittle, Kenny Tripp, David Wells and Annie Van Wetzinga.
The Department of Criminal Justice and Criminology was awarded the Academy of Criminal Justice Science's prestigious National Education Award in Criminal Justice for their spring 2017 study abroad trip to the Netherlands.
The Council of Administrators is working on a response to recommendations from the shared governance implementation team, along with engaging representative constituents for a year-end social event which includes putting together a staff band.
New University Ombuds Barbara Beatty will start April 2.
In recognition of a high-profile report contributing to record-breaking fundraising efforts, the President's Collaboration and Teamwork Award was given to members of the Advancement and Marketing and Communications team. Awardees included Kyle Backlund, Steve Galpern, Jamie Hurst, Alyssa Joseph, Julie Lucas, Ruth M'Gonigle, Ran Railey, Traci McBee Rowe, Julie Strasheim, Scott Surine, Gwen Thompson and Lynne Winter.
For those who can't attend cabinet meetings, you can always listen online. The next meeting is scheduled for April 9 from 9-10:30 a.m. in SSB 400. All members of the campus community are welcome.
Edit this page