January
New leader for marketing and communications team
Journalism/PR professor named interim AVP of marketing and communications.
January 18, 2018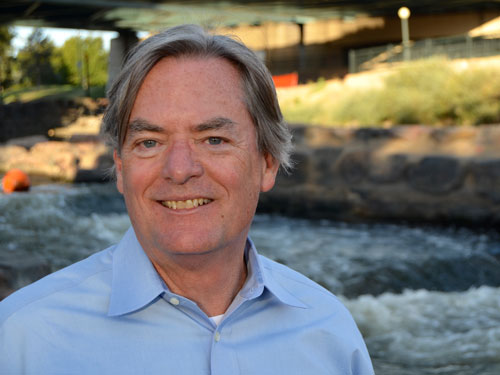 Marketing and Communications has heard loud and clear that staff and faculty want more help promoting the University. To that end, Assistant Professor Steve Krizman has been asked to serve as interim associate vice president for marketing and communications.
Krizman will help the marketing and communications team improve its processes and relationships. He will support Cathy Lucas, who remains chief marketing officer in addition to her new role as vice president of strategy and chief of staff.
"As a professor and practicing professional, I see this marketing and communications team as being on the cutting edge, especially in projecting the University's image to external audiences," Krizman said. "And from my faculty seat, I am aware of pent-up demand for more support for recruiting and student engagement efforts."
Krizman has begun meeting with departments and individuals to gather suggestions and candid feedback. He welcomes input and invitations to meet: email skrizma1@msudenver.edu.
"I am excited to bring to the team Steve's broad experience in communications and his perspective as a member of the faculty," Lucas said. "I look forward to what we will be able to accomplish together."
Krizman started at MSU Denver in 2015 as an assistant professor in the Department of Journalism and Technical Communication. He was a newspaper reporter and editor for 21 years, ending that career at the Rocky Mountain News, where he was political editor. He then led Kaiser Permanente's integrated marketing and communications team through its highly successful Thrive advertising campaign. For two years, he was associate vice chancellor for integrated communications at CU Denver, during its merger of the downtown and medical campuses.
Krizman will teach two classes this semester while taking on the interim leadership role. He is a Denver native whose wife and sister are both MSU Denver alumni.
Edit this page